Image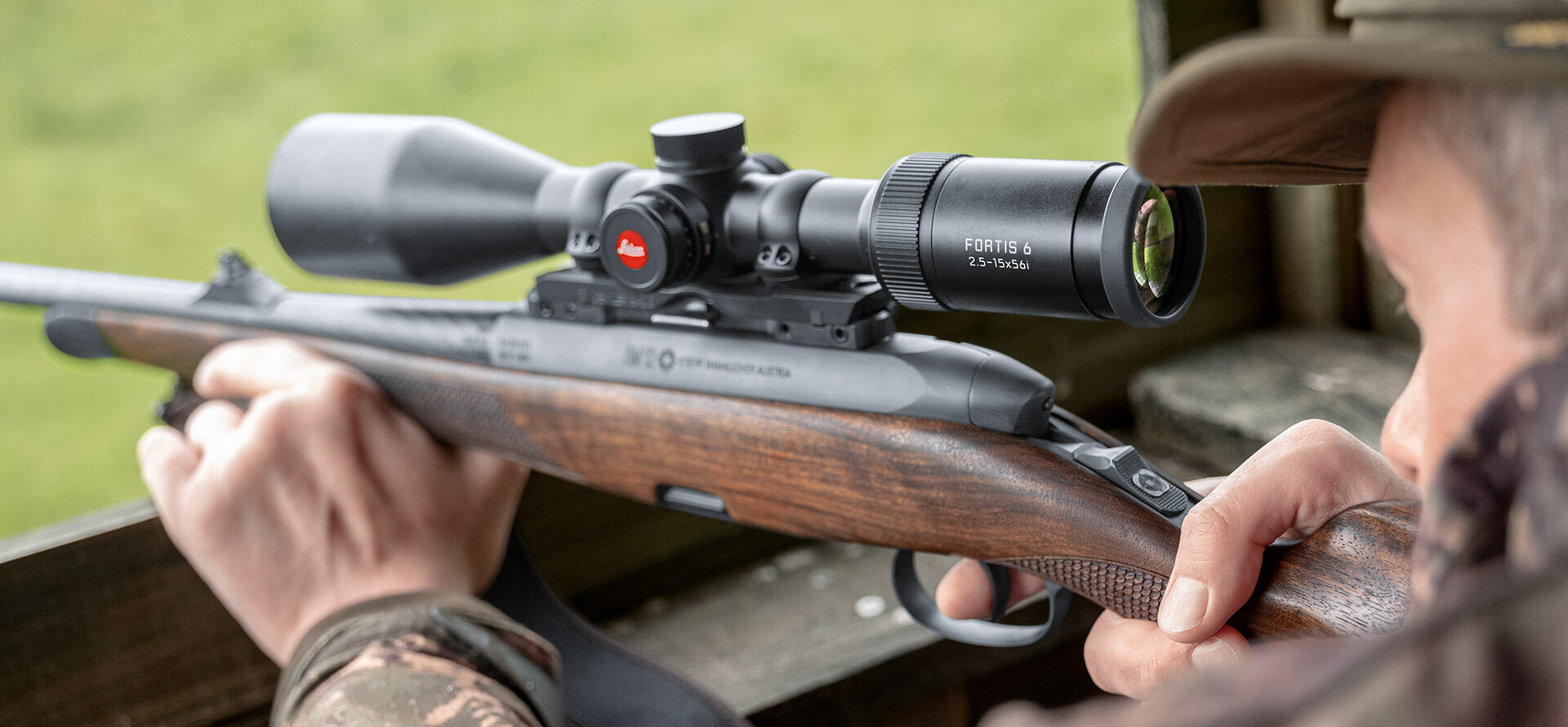 Designed with the users in mind and extensively tested in the lab and in the field, the riflescopes from Leica work with you under every field sport circumstance, every time.
Image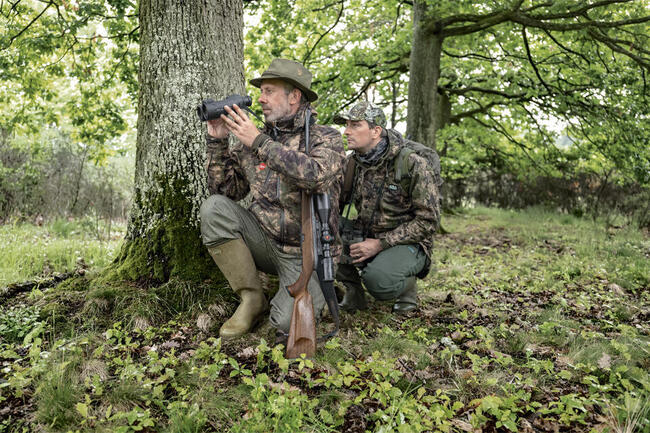 There is a reason why stalking hoofed game is commonly known as the premium class of hunting. The stalker moves slowly and silently through the forest. In his local hunting territory, he takes his usual stalking routes, which he regularly clears of twigs and leaves so that he can tread noiselessly. A crucial element in stalking is the wind, which the hunter should always consider to avoid scaring off the game. Equipment, including optics, should be lightweight and versatile, if possible.
Image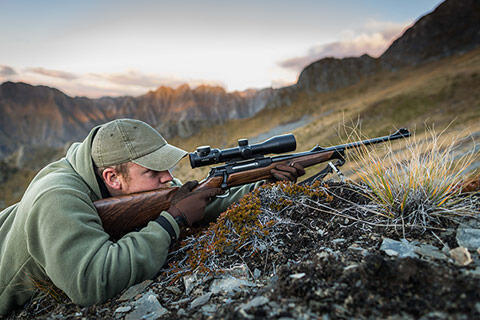 Hunting in the mountains is especially challenging and hunters must make sure to have the right equipment. It should be lightweight and at the same time allow shooting at long distances. The often-difficult terrain is demanding for the hunter, his rifle, and also his riflescope. In addition, he has to consider wind and ballistics: the wind flows are different from those in lowland areas, and the altitude changes the bullet trajectory. Therefore, hunters rely on rangefinders with extended ballistic functions and riflescopes with high magnification.
Image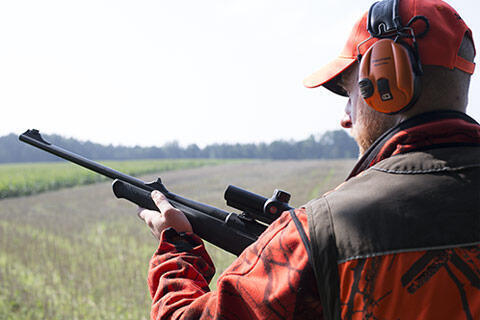 The driven hunt is carried out with a shooting party and has become rather popular recently. It usually takes place in forests and the preferred quarry is fox and all kinds of hoofed game. With respect to the number of shot game, it is considered the most efficient kind of hunting. On driven hunts, the game is flushed by well-trained dogs and drivers who are familiar with the territory. In this way, the game is driven towards the hunters' rifles at game passes. There is often little time to identify the passing game with binoculars, so a lightweight riflescope with a wide field of view is necessary for what are usually intuitive shots.
Image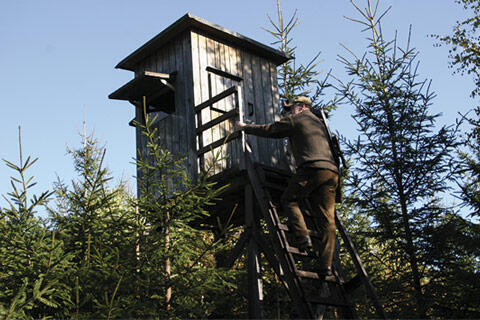 A classic kind of hoofed game hunt is from high seats, set up at game passes, forest edges or bait sites. The hunter waits in the high seat from early dusk sometimes to late into the night (wild boar hunt). For safe identification in unfavourable light conditions, the hunter has to rely on the best optics. High magnification and a large lens diameter of a minimum of 50 mm are just as important as an optimal field of view.
Image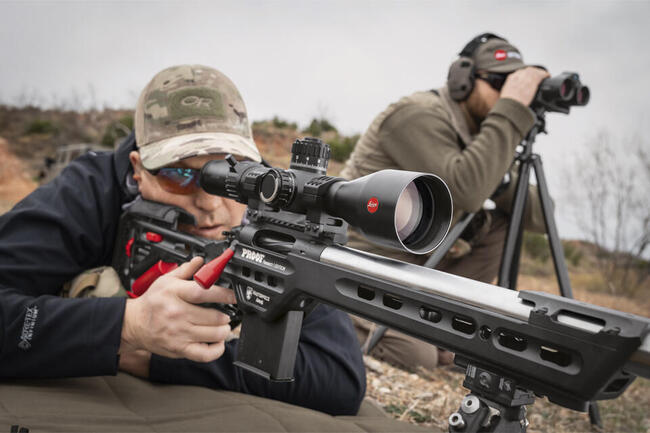 Long-range target shooting
In many countries, regulated shooting ranges mean that long-range target shooting takes place at distances of approx. 300 to 1,000 yards. In the USA, the distances are approx. 1,000 to 2,000 yards. Shooting at these distances requires some understanding of ballistics, as well as special target optics. For example, the reticle elevation needs a large adjustment range to compensate for bullet drop. The wind also plays a significant role, so lateral hold marks in the reticle or lateral adjustment options are also necessary. In addition, high magnification and an increased zoom are needed for flexible use at medium to long distances.