The Leica SL2 has given me a lot of ease, a lot of simplicity. It has allowed me to focus on what was behind the lens. The Leica SL2 is a camera that comes from a way of doing and understanding that encourages many values. In how it is manufactured, how simple it is, how it looks in its appearance, in its shape and in what is inside this camera. The new Leica SL2 is a camera with soul. And it's what will be a tool that will allow us to greatly improve our work.
Francis Paniego, Spain
Design
"I'll shoot with the SL2 for photo shoots in a wide variety of different situations from social reportage to some the most beautiful fashion studios across the globe and the SL2 is a true beauty to wear around the neck so when you're on a red carpet in Los Angeles rather than in Milan or Paris it's a camera that gets always noticed!"
Stefano Guindani, Italy
Image

Materials Crafted with conscience
"The Leica SL2 has such an amazing "made in Germany" feeling. It is the best quality I've come across in photographic equipment from the glass, the metal to the leather. Loving the new Leica SL2 and the way it allows me shoot."
Alex Drewniak, Australia
The only mirrorless full format system camera designed and crafted in Germany, next to the Leica M, with an unmatched all metal solid construction and elegant leather wrap to withstand the time and deliver years of photographic pleasure, thanks to the sustainability guaranteed by consistent firmware updates.
Image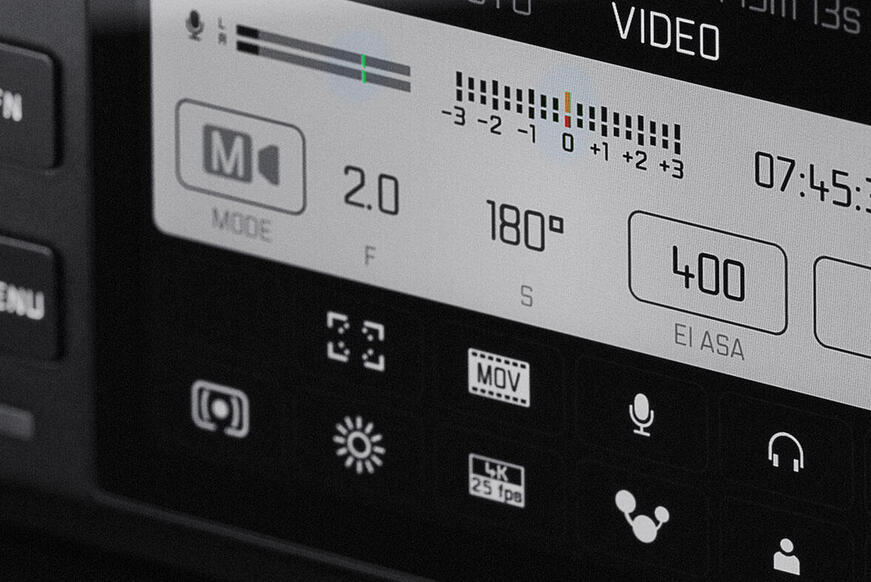 Image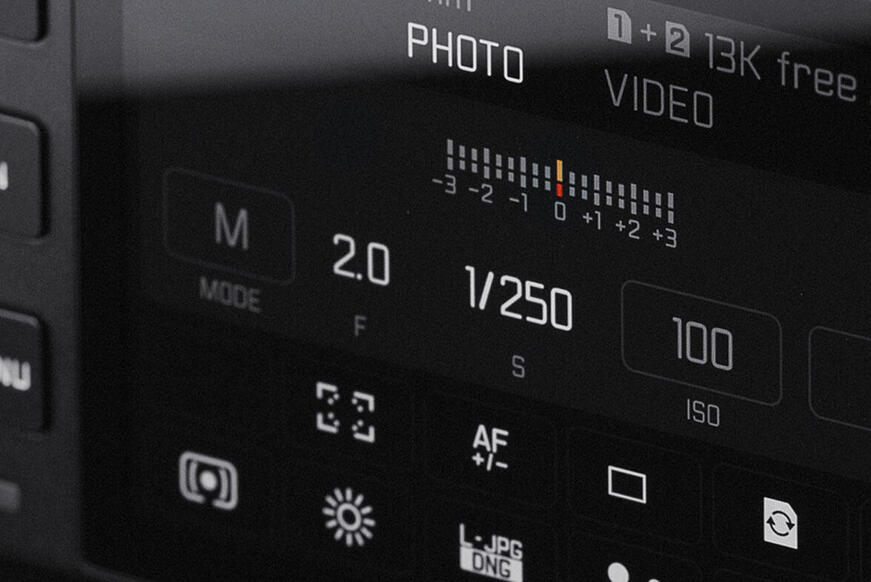 Image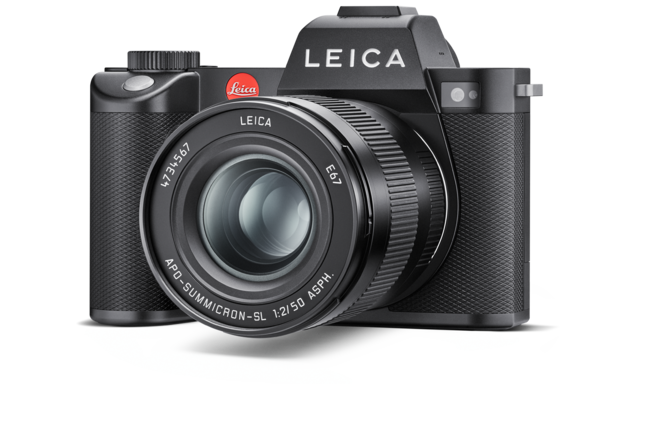 Designed with photographers, for photographers
"I'm impressed by the new SL2 camera for many reasons: by the improved ergonomics, the design is now more rounded. The buttons recall the M10 and Q2 functional design, so for those like me that also owns other Leica cameras is far more comfortable getting them in the same spots, the complete mastery of the equipment is something that imparts serenity to the subject portrayed."
Stefano Guindani, Italy
A unique user interface, separated for photo and video functions, simple and intuitive to allow the photographer to focus on picture taking and live an unparalleled experience, developed through feedbacks of customers and professional photographers worldwide.
Image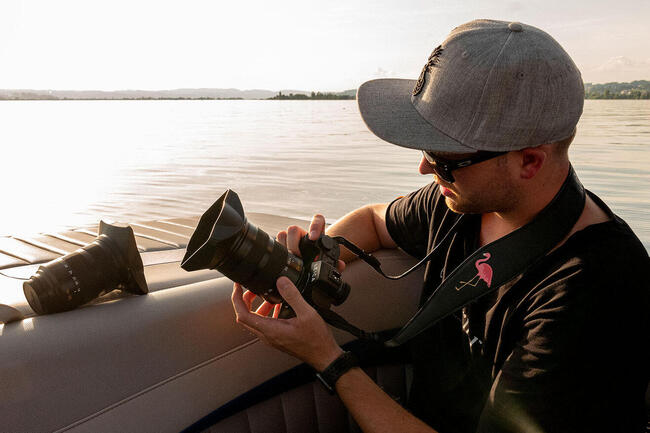 Cine Mode
Professional film performance
"We mostly work with a RED camera and Leica M or Leitz Cine lenses. I recently shot a film in L log and sent the files to our color grader in Germany, who masters all of our video files. He didn't know what camera we had used, and actually asked me if we'd been recording with a second RED. That's when it became clear that I'd finally found a camera that produces the exact look I'm after. I have to say, this has been quite a developmental leap. It means that in future, I'll be able to use this camera to shoot my video projects myself."
Tino Scherer, Switzerland
With it's 4k on full-frame and up to 60fps, the SL2 can perform exceptionally demanding video production tasks. Being separated from the photo-modes also means that that important settings such as ISO, shooting assistants, image style settings, are entirely independent of photo mode. Time consuming settings in sub-menus are avoided - meaning that the camera is correctly configured and ready to shoot at all times.
4K Video
"I was especially impressed by the camera's video function. Not just by the different recording formats, but also by the frame-rate capacity of 180 fps in Full HD. This has basically opened up a whole new creative path for me, by allowing me to present my images in the form of moving pictures. You could say that the SL2 doesn't mess around, but gets the job done – all while embodying the look and soul of a Leica camera."
Patrick Domingo, Austria
Image
Image
EyeRes® Viewfinder
Perfect control in every situation
"The innovations and upgrades implemented in the Leica SL2 are quite dramatic, beginning with a new and improved EVF. Just looking through the viewfinder will give the photographer a complete and accurate "live" preview of the scene as it will be captured. The frame rate of the Leica SL2 has also been greatly increased. The fact that there is no noticeable time delay effectively closes this gap with single-lens reflex cameras."
Katsumi Nakao, Japan
The improved EyeRes® EVF matches an outstanding 5.76MP panel with an eyepiece built with finest metal and glass and the tightest mechanical and optical tolerances to deliver an unmatched viewing experience, and allow the easiest composition of the image.
Image

Image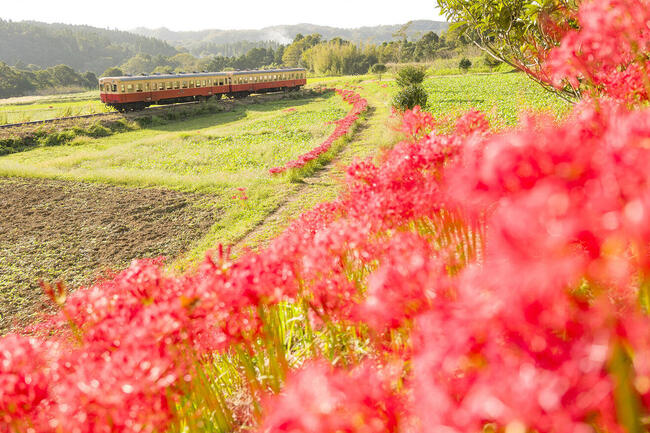 Powerful 47 MP CMOS Sensor
"The Leica SL2 boasts a full-frame sensor that is packed with an astounding 47.3 million effective pixels, making it the first camera which I felt does full justice to the quality of the SL-lens. The level of detail is nothing short of stunning. In this picture, the beautiful "bokeh" of the SL lens paired with the high-resolution sensor of the Leica SL2 enabled me to capture an image that I feel evokes the gentle wind that was blowing through the flowers along the railway line at the time."
Seiya Nakai, Japan
The unprecedented resolution of the SL2's CMOS image sensor in full-frame format results in an unparalleled level of detail rendition and image quality. Enormous dynamic range, a color depth of 14 bits per RGB channel and a sensitivity of up to ISO 50,000 enable outstanding image quality in all lighting conditions. Even when combined with Leica TL lenses, which are designed for the smaller sensor format of the Leica TL2 and CL, the SL2's sensor still delivers an excellent image resolution of over 20 megapixels.
Image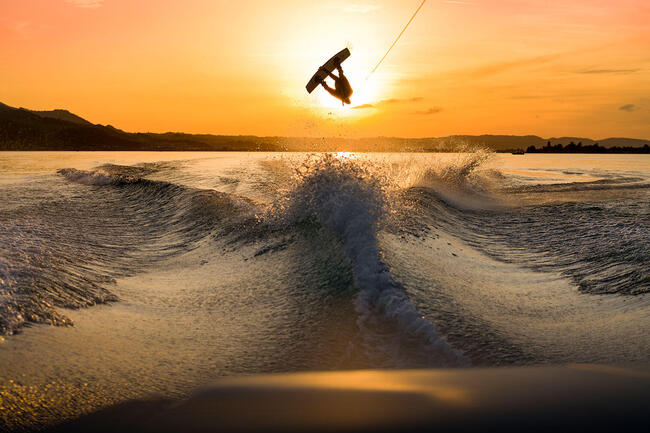 Image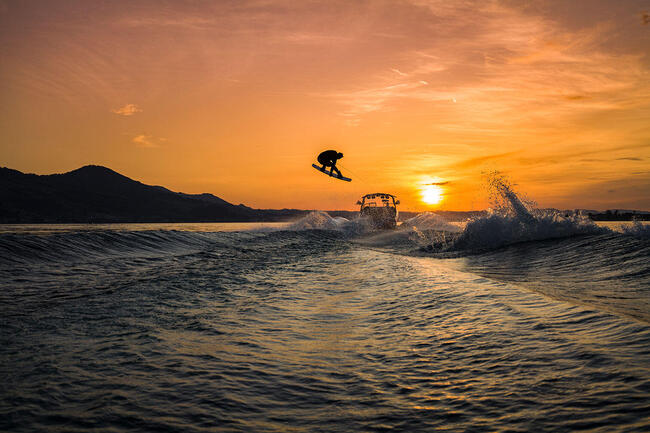 "As an action-sports photographer, running out of buffer memory has always been my greatest problem. When it comes to speed, the SL2 is the best camera I've ever got my hands on. The Maestro III processor feels infinitely faster than its predecessor. Both in terms of operating speed and workflow, the SL2 is definitely the perfect camera for me."
Tino Scherer, Switzerland
The new Maestro III processor facilitates a superior operating speed that shines in many aspects of the SL2's performance. The autofocus is significantly faster and allows for a virtually lag-free shutter release in any shooting situation, which is further complemented by the new Smart AF mode, which autonomously switches between focus priority and shutter release priority. Full-resolution recordings of consecutive images are possible at 10 frames per second with the focal plane shutter, and 20 frames per second with the electronic shutter. Thanks to two UHS-II-compatible SD card slots, raw files can be saved simultaneously in DNG and JPEG format.
Image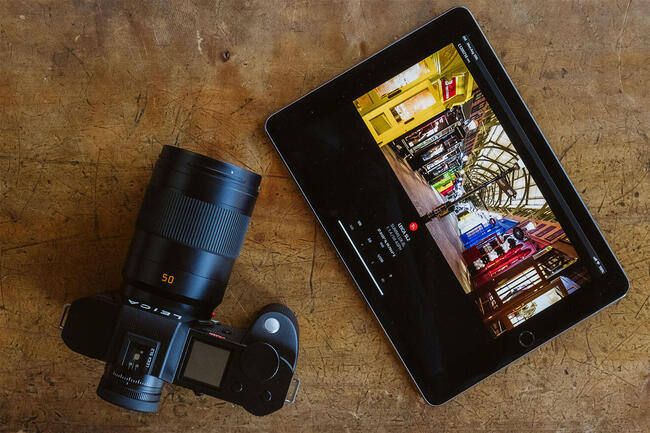 Leica FOTOS
"As a professional, my work protocol is also very important and in this the connectivity that the SL2 offers me via the Leica FOTOS app is key, as it allows me to visualise, edit and send work directly to my editors from my mobile phone or tablet immediately in any situation."
Alvaro Ybarra Zavala, Spain
Leica FOTOS connects your camera seamlessly to your smartphone or iPad via Wi-Fi or Bluetooth®. The app enables you to transfer images, control your Leica camera per remote, as well as to view, edit and share your pictures in several formats.
Get the app and visit fotosapp.leica-camera.com
Image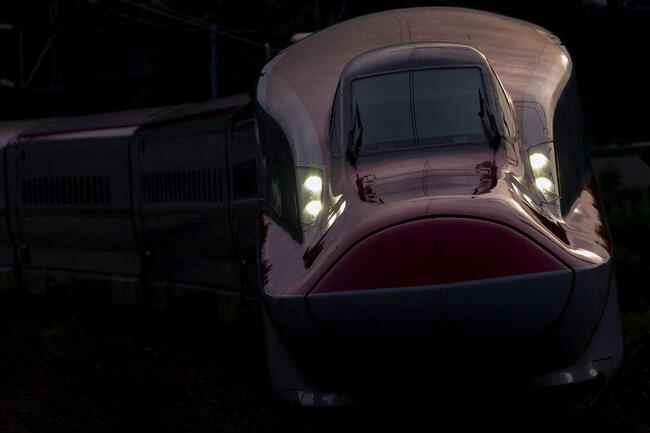 New Leica Object Detection AF
Ensures a fast and reliable AF
"Continuous shooting and subject-tracking capabilities are also necessary to successfully capture fast-moving subjects such as high-speed trains. I was very pleased with the rich detail and expressive power of "The Akita Shinkansen", a shot that beautifully captures the striking shape of the train passing through the city as the sun was setting in the autumn sky. I would not have been able to pull this feat off with another camera. The AF-C performance and the high resolution of the Leica SL2 are unparalleled."
Seiya Nakai, Japan
The new Leica Object Detection AF ensures a fast and reliable AF. In addition to an array of modes and features, including face recognition, the SL2's high-performance AF system also automatically detects whether a subject is stationary or in motion, and subsequently switches between motion and focus priority.
Image

New in-body stabilization
Through sensor-shift technology
"The Leica SL2 is full of pleasant surprises. The biggest one for me was the in-camera image stabilization function, which I never thought I'd see in a Leica camera. I decided to play around with it a bit at dusk by shooting a few scenes in low-light conditions without a tripod, completely hand-held and using a shutter speed of 2 seconds. I was genuinely amazed at the quality of the images, which were still and sharp with no noticeable motion blur, yet still conveyed a sense of movement in the subjects. With no loss of image quality, the Leica SL2's in-body shake correction is definitely a very welcome addition!"
Katsumi Nakao, Japan
In a major evolution of the SL, the Leica SL2 features a suspended sensor which adjusts its position in order to quickly and efficiently compensate for camera shake. This in-camera method even makes image stabilization available to lenses that are not equipped with it.
Multishot up to 187 MP
With the help of the sensor-shift technology used in the SL2, the tripod-mounted camera can record up to eight consecutive frames, whereby the sensor is shifted in half-pixel increments in between every exposure. This key feature results in images with an incredible quadrupled resolution of around 187 megapixels, leading to an extreme increase in detail resolution.
Image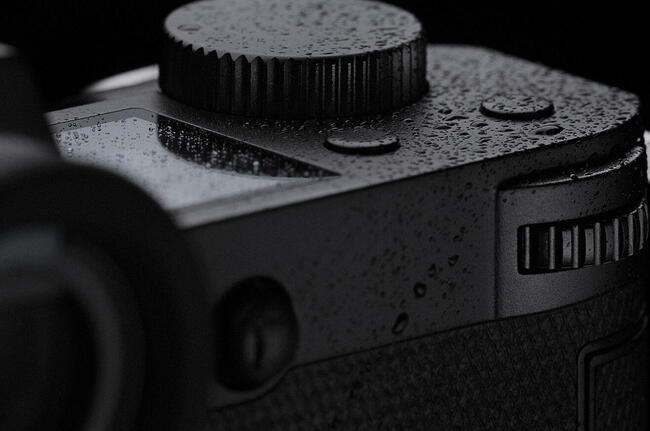 Robust & Dust- and spraywater resistant (IP54)
Weather sealing for more rugged situations
"Because I do so much traveling and I'm always on the go, I need a camera that is fundamentally solid. There are times when I have to work in the pouring rain, or shoot in the Arctic at minus 45. The SL series is perfect for such adventures because of its robust construction."
Patrick Domingo, Austria
The SL2's IP54 certification ensures an elevated weather sealing for more rugged situations, while a new option to turn off noise reduction during long exposures allows for more hands-free shooting. Less worry about the weather and environmental situations means photographers can focus more on getting the shot.
Image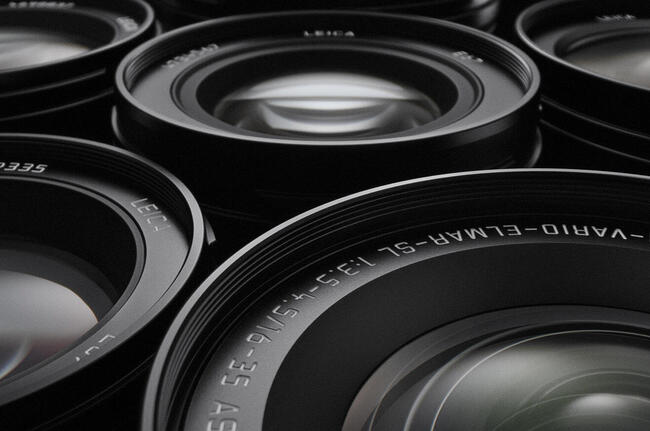 SL-Lenses
Unparalleled image quality.
"Extra megapixels allow for better cropping even when carrying a single lens — which in my case is a Leica Summicron-SL 50mm lens. I would normally carry a longer lens to get more zoom-in images, but I find that I don't need to do that anymore. I tend to shoot wide open at f2 and with a 3-stop ND filter, I get an amazing look from the camera during the day time shooting. Additionally the in-body stabilization is a godsend especially when shooting in low-light."
Om Malik, USA
Image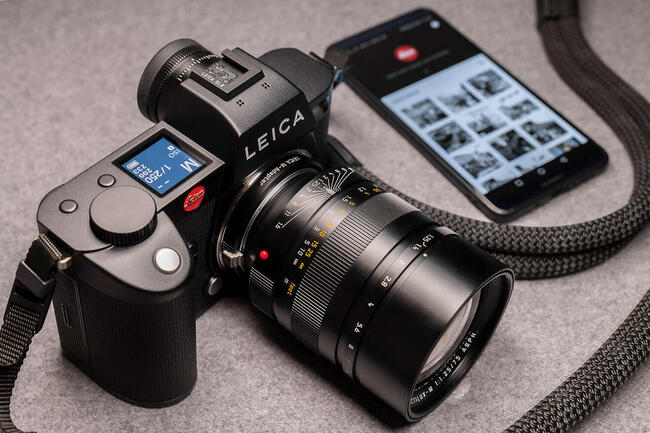 M-Lenses
A fusion in which two systems with their own soul merge together.
"Using my M optics with the SL2 is a unique experience. A fusion in which, for me, two systems with their own soul merge together. On a creative level, the SL2 has no limits, it allows me to work with different crops and formats, which are fundamental in my photography when it comes to creating the visual narrative of the projects that I photograph."
Alvaro Ybarra Zavala, Spain