Leica FOTOS connects your camera seamlessly to your smartphone or iPad via Wi-Fi or Bluetooth®. The app enables you to transfer images, control your Leica camera per remote, as well as to view, edit and share your pictures in several formats.
Image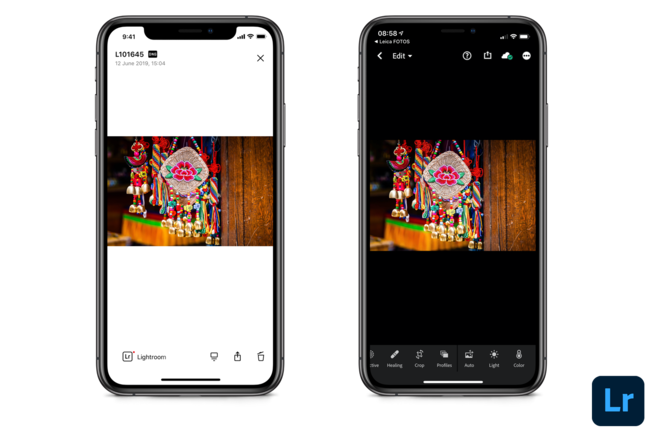 All users of Leica FOTOS benefit from a seamless integration with Adobe Lightroom* via a dedicated button, enabling you to edit all aspects of your photo on the go – JPEG or DNG – and directly share it on social media. A process so fast and easy that it will revolutionize your mobile workflow experience.
In case you prefer to use a different editing software, Leica FOTOS naturally supports a range of other options.
* currently only available for iOS and iPadOS
Image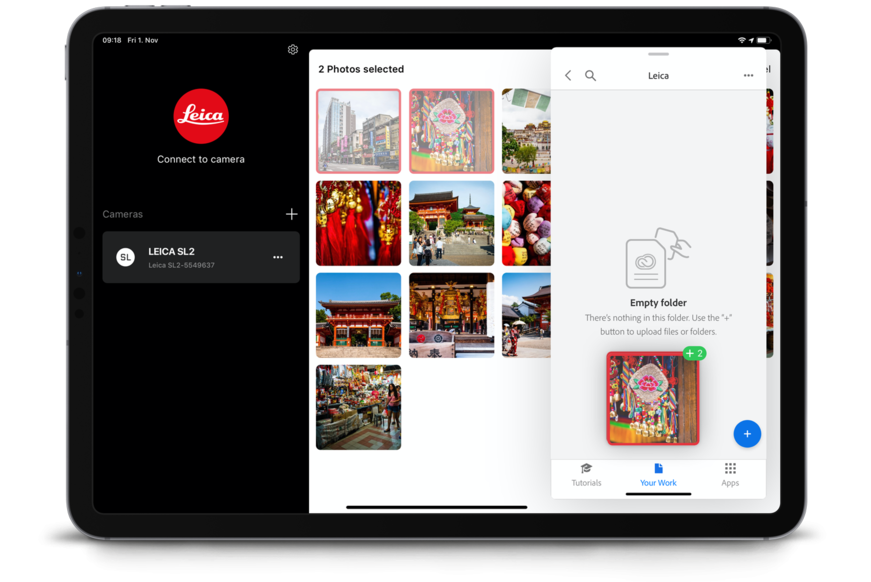 Image

Image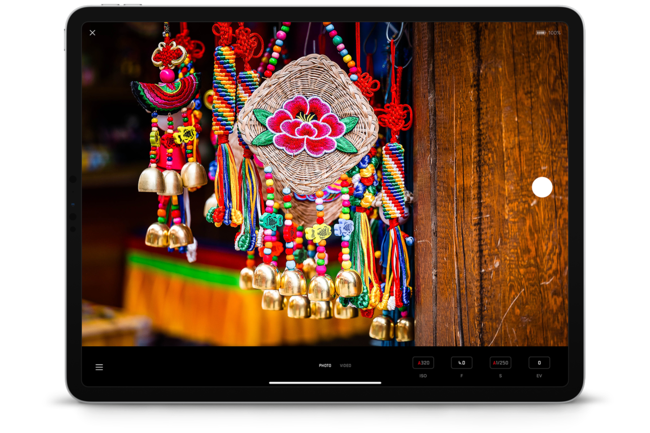 The big screen of your iPad is ideally suited to record videos from unusual angles.
Get a remote view through the lens of your camera and start or stop recording from a distance to get the best out of your creative process.
Use the Live View implementation to set and trigger your camera from a distance. Focus with a touch of your finger, adapt the camera's settings – aperture, shutter, ISO, exposure compensation – and release the shutter remotely.
© 2019 Adobe. All rights reserved.
Adobe, Lightroom, Photoshop and the Adobe logo are either registered trademarks or trademarks of Adobe in the United States and/or other countries.