Image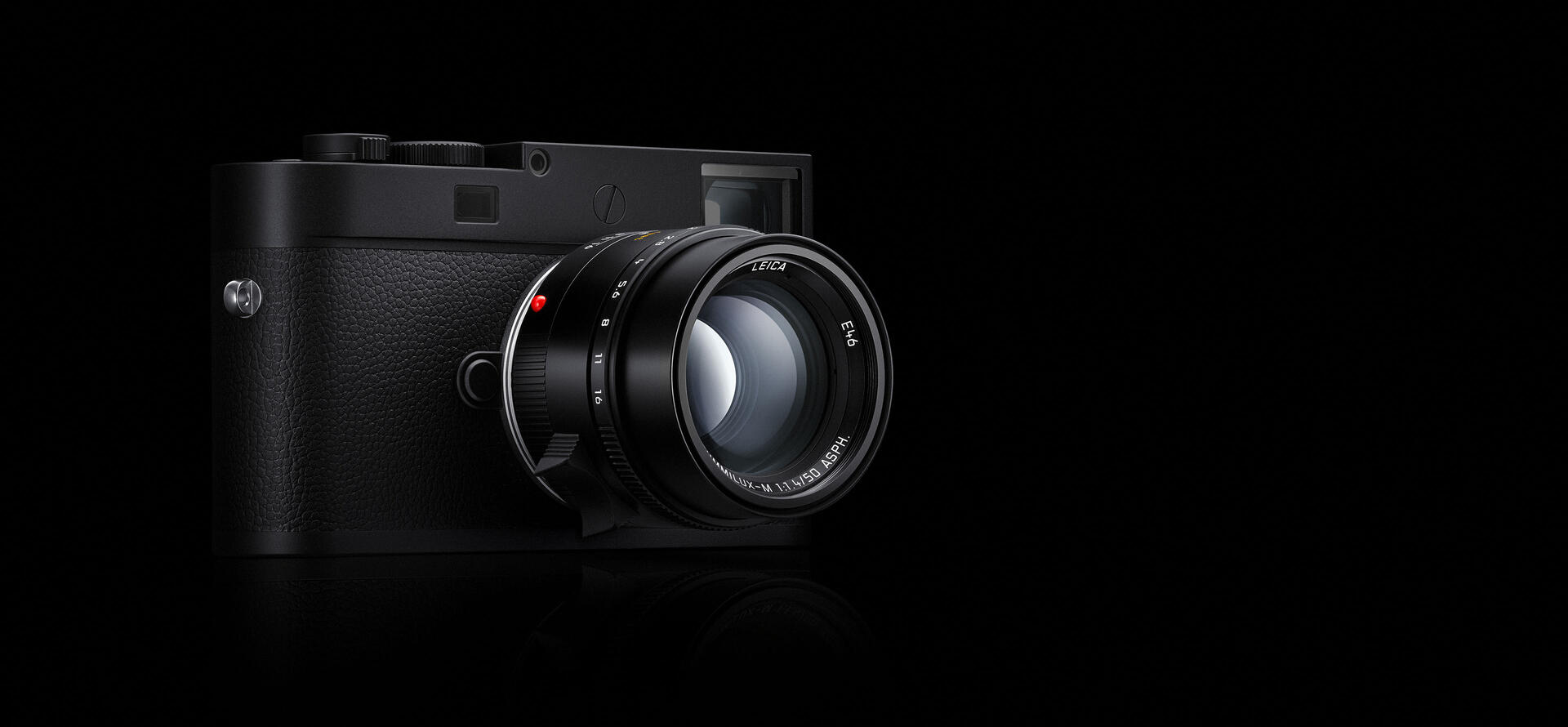 Leica M11 Monochrom
A Symphony of Light and Shadow.
Image

A complete world of light and shadow
While the history of the Leica M Monochrom casts long shadows, the Leica M11 Monochrom brings details to light like no camera before. Its BSI CMOS sensor is a true declaration of love for black and white photography. Thanks to the Triple Resolution Technology with a resolution of up to 60 MP, double-layer absorption filter glass and the deliberate omission of color filters, it raises black-and-white image quality to an unprecedented level.
The M11 Monochrom reveals new dimensions in the interplay of light and shadow for incomparable images. Even in difficult lighting conditions, you can attain a breath-taking dynamic range and unprecedented level of fine detail. This is made possible by the extreme ISO range from 125 to 200,000 – so even with high sensitivity, you can take pictures with extremely low image noise.
Image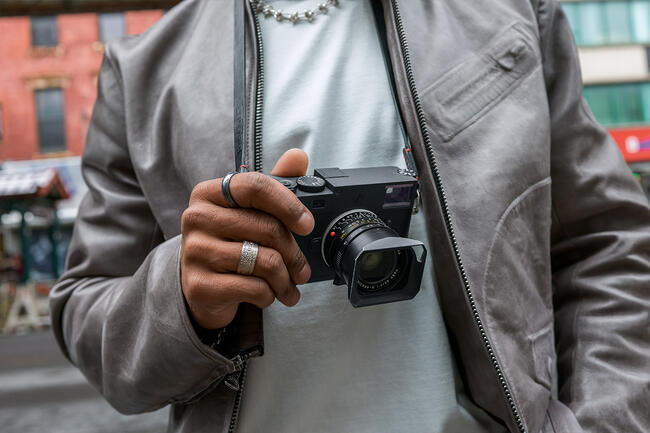 Iconic. Uncompromising. Minimalist.
Like all M cameras, the M11 Monochrom has a timeless aesthetic and extremely discreet design. Its minimalist design philosophy aims to attract as little attention as possible when shooting, for instance, the deliberate omission of the red Leica logo and the dark chrome coating of the optical viewfinder. This allows you to blend in inconspicuously into the action, enabling it to capture authentic images that are anything but inconspicuous.
Image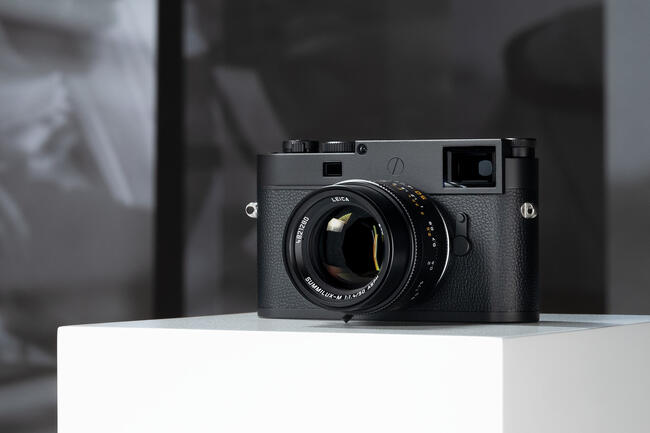 The Leica M11 Monochrom fits perfectly in your hand. Not too heavy, yet not too light. The camera is manufactured with the highest quality standards, such as its all-metal body and top plate made of high-quality aluminium, the sapphire glass display and the solid leather finish. Attributes such as durability, robustness and reliability are not just words, but something you can really see and feel in the Leica M11 Monochrom.
High-quality materials, precisely manufactured by hand in the Leica factory, combine to create a camera that is second to none. A camera of legendary quality "Made in Germany".
Image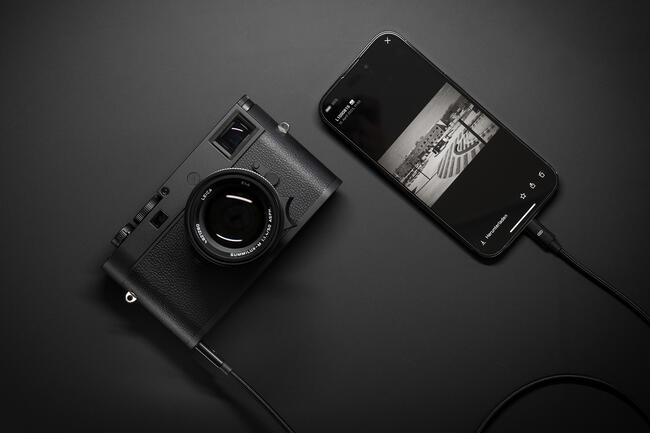 Optimal workflow – even on the go
With 256 GB of internal memory and convenient connectivity to the Leica FOTOS app, the Leica M11 Monochrom offers an optimal mobile workflow. Images can be quickly transferred to the app and further processed via Bluetooth or USB-C connection. In addition, the camera can be controlled via the app and the photos assessed directly on your mobile device with a tethered preview. As a certified Apple "Made for iPhone® and iPad®" accessory, the Leica M11 Monochrom opens up unique possibilities in conjunction with the included Leica FOTOS cable.
Image
A camera can only perform up to the limits of its lens. That's why, for over 150 years, we've been developing and manufacturing extraordinarily high-performance lenses that do justice to the M11 Monochrom and its high-resolution image sensor. As a result, the camera and each legendary M lens interact as one to produce images of unprecedented quality.
Image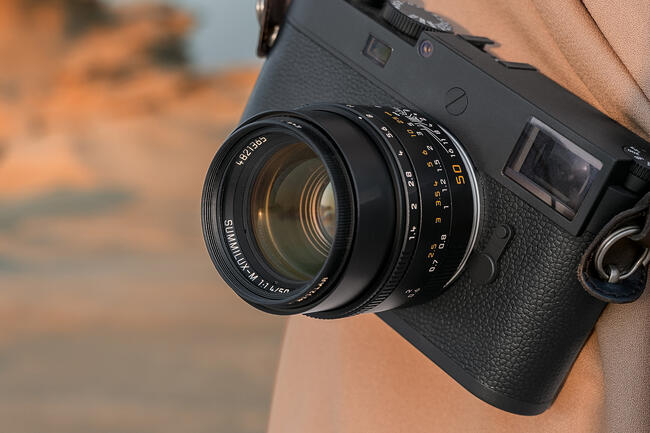 Leica Summilux-M 50mm f/1.4 ASPH.
Our new generation of classic standard lens
With an extended close-up range, integrated lens hood and high-end technology – all of which tap the full potential of our latest camera sensors – our new compact standard lens is ready for nearly any photographic situation.