Image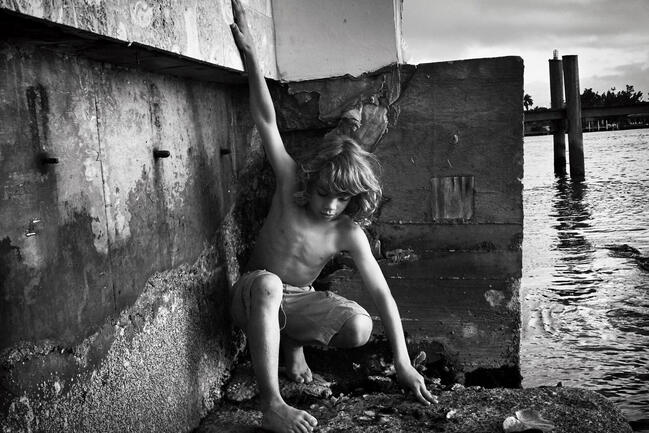 Image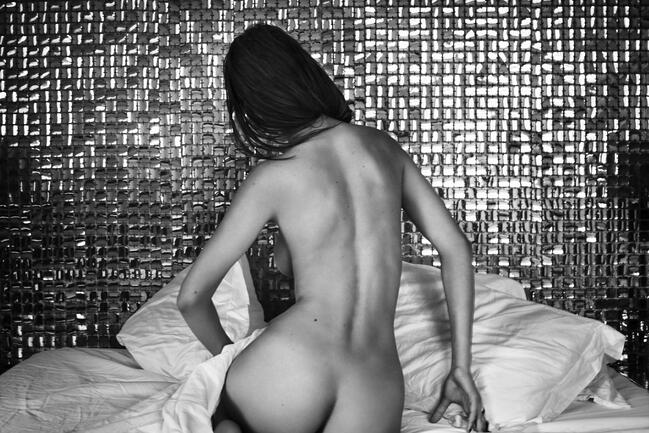 Image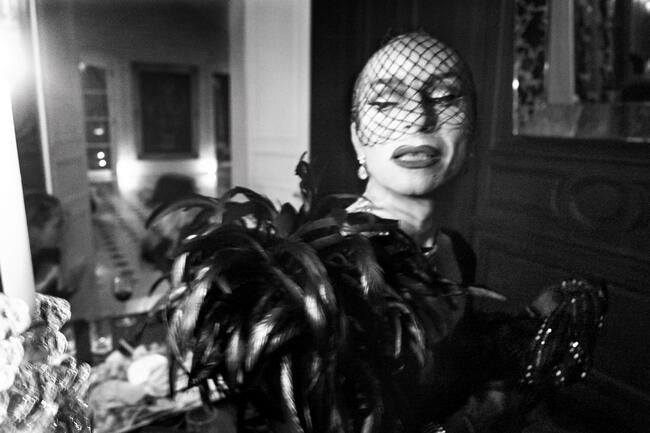 Image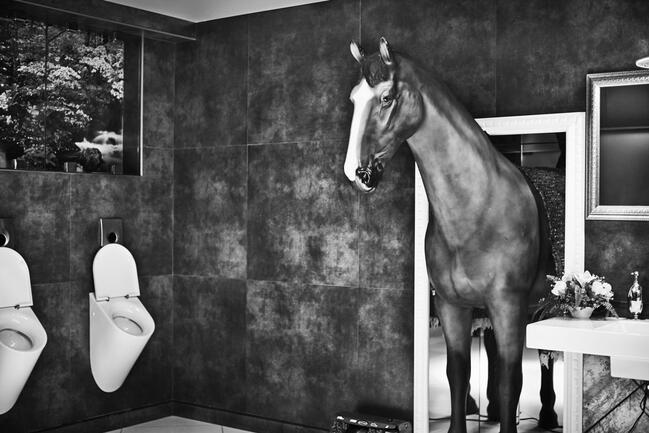 Image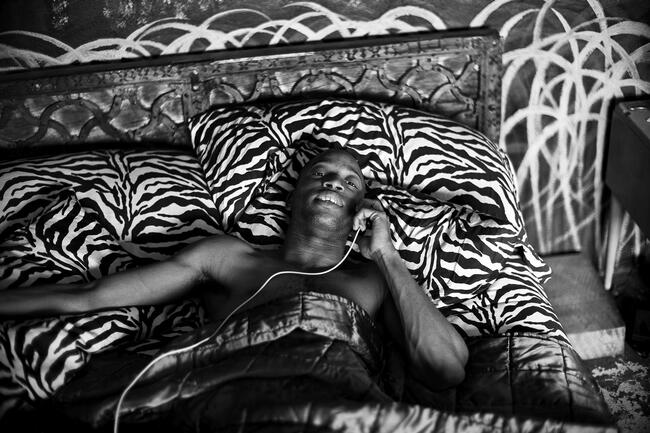 Er hat viele Talente: als Musiker seit Jahrzehnten legendär, als Schauspieler und Designer erfolgreich und darüber hinaus ist längst ebenso die Fotografie Teil seiner kreativen Persönlichkeit. Die Leica Galerie München präsentiert ab dem 1. April 2021 mit der Ausstellung "Drifter|Flash" einzigartige Aufnahmen von Lenny Kravitz.
Die ersten fotografischen Erfahrungen von Lenny Kravitz reichen bis in seine frühste Kindheit zurück, denn sein Elternhaus war nicht nur musikalisch prägend, sondern es gab zudem die Leicaflex seines Vaters, der unter anderem auch als Bildjournalist für NBC News arbeitete, bevor er als Film- und Fernsehproduzent Karriere machte: "Ich spielte früher mit der Leica Kamera meines Vaters, hatte aber keine Ahnung, wie man sie benutzt. Ich fühlte mich von der Kamera und dem Design angezogen." Später kam ein weiterer medialer Aspekt hinzu, denn als Musiker wurde Kravitz ständig selbst fotografiert: "Ich freundete mich mit Fotografen an und ging in ihre Dunkelkammer und Studios, sah ihnen bei der Arbeit zu. Ich fand es magisch." Insbesondere die Fotografen Mark Seliger und Jean-Baptiste Mondino waren seine wichtigsten Lehrmeister. Dass für einen permanent im Rampenlicht stehenden Künstler die Fotografie auch Herausforderung sein kann, musste Kravitz früh erkennen, gab es mit wachsendem Erfolg als Rockstar doch kaum einen Ort an dem ihn keine Paparazzi oder Fans mit ihren Kameras erwarteten. Sein Befreiungsschlag: einfach zurück fotografieren. Mit dem Bildband "Flash", der von zahlreichen Ausstellungen begleitet wurde, reüssierte Kravitz 2015 erstmals als ernsthafter Fotograf.
Mit der Ausstellung "Drifter|Flash", die 27 Exponate umfasst, stellt Kravitz unter Beweis, dass er genau mit der Kamera umzugehen weiß. "I am a drifter. Ich bin immer unterwegs – ein freier Geist, offen für Abenteuer." Seit er mit fünfzehn aus seinem Elternhaus auszog, ist die Welt sein zu Hause. In seiner Ausstellung, die ausschließlich Schwarzweiß-Bilder umfasst, nimmt er den Betrachter mit auf seine Reise. Er präsentiert der Öffentlichkeit neben intimen Portraits und lakonischen Momentaufnahmen ebenfalls genau beobachtete Straßenszenen sowie Stillleben. So wie Hotelzimmer auf seinen Reisen als Rückzugsort dienen können, nutzt Kravitz auch seine Kamera als vertrautes Instrument der Reflexion: über sich, seine Reisen und die Situationen, die er mit den unterschiedlichsten Menschen erlebt. Seine Spontanität und das Gespür für den besonderen Moment ermöglichen Bilder, die zeitlos erscheinen und darüber hinaus sehr viel über den Autoren und seine Sicht auf die Welt berichten.
Biografie
Lenny Kravitz, einer der herausragenden Rockmusiker unserer Zeit, hat im Laufe seiner mehr als 30 Jahre währenden musikalischen Karriere Genre, Stil und Herkunft hinter sich gelassen. Der Autor, Produzent und Multi-Instrumentalist, der in den Soul-, Rock- und Funk-Einflüssen der 60er und 70er Jahre schwelgt, hat vier aufeinanderfolgende Grammy® Awards gewonnen und einen Rekord für die meisten Auszeichnungen in der Kategorie "Best Male Rock Vocal Performance" aufgestellt. Zusätzlich zu seinen elf Studioalben, die sich weltweit 40 Millionen Mal verkauft haben, ist der vielseitige Künstler auch in der Filmwelt aktiv und spielte die Rolle des Cinna in den Kinohits The Hunger Games und The Hunger Games: Catching Fire. Kravitz ist auch in den von der Kritik hochgelobten Filmen Precious und The Butler zu sehen. Seine Kreativfirma Kravitz Design Inc. kann auf ein beeindruckendes Portfolio an bemerkenswerten Projekten verweisen, zu denen Hotelimmobilien, Eigentumswohnungsprojekte, Privatresidenzen und legendäre High-End-Marken wie Rolex, Leica und Dom Perignon gehören. Er ist auch der Autor von Flash, einem Buch, das einzigartige Rockfotografie präsentiert. Seine jüngsten Memoiren, Let Love Rule, landeten auf der Bestsellerliste der New York Times. Lenny veröffentlichte 2018 sein elftes Album "Raise Vibration" in voller Länge.
Die Fotografie ist ein wichtiger Teil von Kravitz' Leben und eines seiner vielfältigen künstlerischen Interessen. In Erinnerung an seinen Vater entwarf er seine erste Kamera für Leica – die Sonderedition "Correspondent". Nach dem Projekt "Flash" ist "Drifter" seine zweite große Ausstellung. www.lennykravitz.com
Der Leica Store und die Leica Galerie München sind von Montag bis Samstag von 10.00 bis 18.00 Uhr geöffnet. Der Eintritt ist frei. Ein Besuch der Ausstellung ist derzeit unter vorheriger Anmeldung unter der Telefonnummer +49 (0)89 69 313 89 0 möglich. Die Fotografien der Ausstellung können käuflich erworben werden.
"Drifter|Flash" - Lenny Kravitz
04/01/2021 - 07/07/2021
Opening hours
Montag – Freitag: 10:00 Uhr - 19:00 Uhr
Samstag: 10:00 Uhr - 18:00 Uhr
Galerie München