Image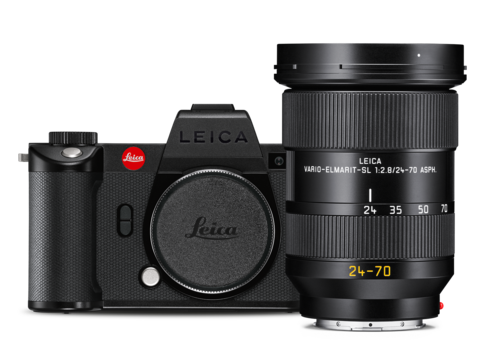 Image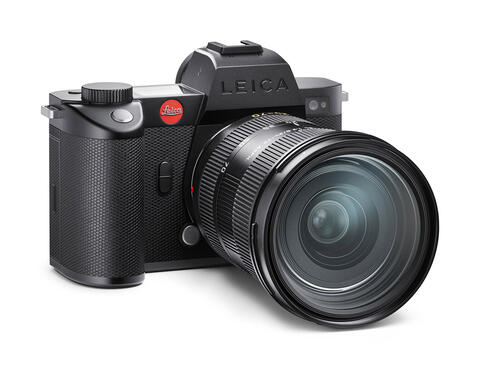 Image
Image
Leica SL2-S + Leica Vario-Elmarit-SL 24-70 f/2.8 ASPH.
Colour
black anodized finish
Das Wesentliche
SL2-S + Leica Vario-Elmarit-SL 24-70 f/2.8 ASPH.

Set offer of camera and lens with price advantage

SL2-S Camera with 24 Megapixel

Compact and fast standard zoom lens with a wide range of applications for Photo and Video

Continuous f/2.8 with excellent imaging performance over the entire zoom range.

L-Mount
Product description

Included in the box
With the Leica SL2 and the Leica SL2-S, two versatile, sustainable and uniquely advanced tools, you have the choice to uncompromisingly express your creativity with passion and precision. Choose the SL2 or SL2-S, bundled with the exciting Leica Vario-Elmarit-SL 1:2.8/24-70 ASPH. lens, to create photographs and videos of legendary Leica image quality and unlock your limitless potential.

Leica SL2-S (10880) | Battery | Battery charger | Carrying Strap | Camera Protective Cover | Vario-Elmarit-SL 24-70 f/2.8 ASPH. lens (11189) | Lens hood | Lens rear cover SL | Lens cover | Soft bag
Image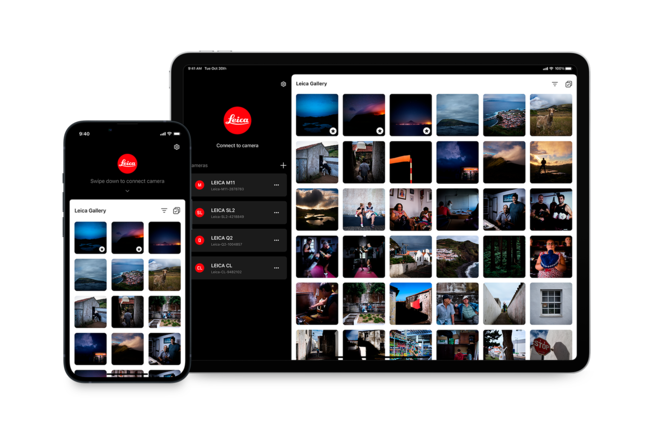 Compatible with Leica FOTOS App
The Leica FOTOS app is one universal app for iPhone and iPad and Android Devices. Connect your Leica camera and transfer, view, edit and share your photos. Benefit from a seamless integration of Adobe Lightroom on iOS and iPadOS, enabling you to complete your mobile workflow experience down to the professional editing of your pictures.
Image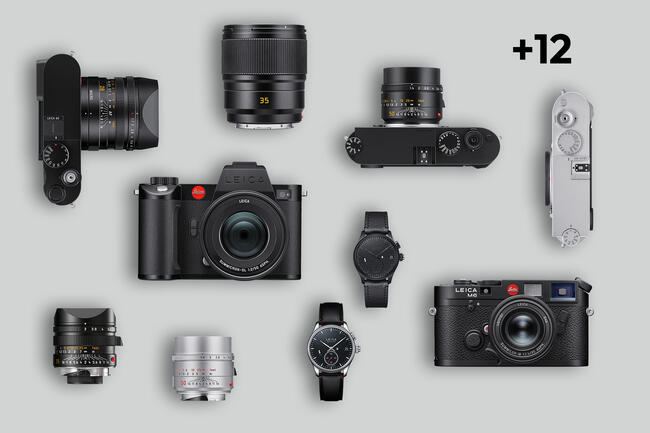 Register now and get an extended warranty
By registering your product, you can extend the warranty on your Leica camera or lens for an additional 12 months. This offer applies to all Leica cameras and lenses from the M-System, SL-System and Q series, as well as Leica Watches. It will be automatically activated after completing your profile and registering to receive Leica News.
Image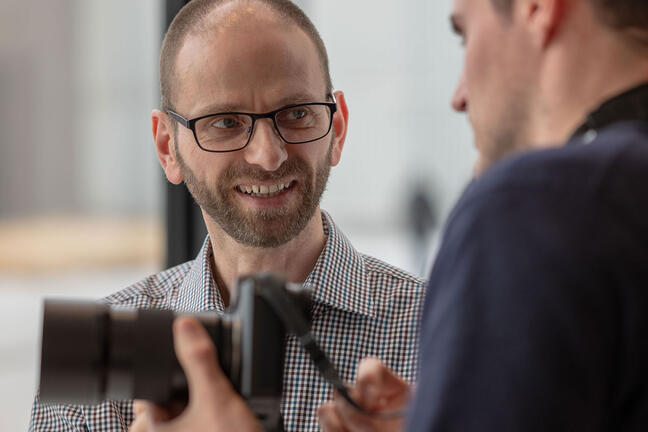 Complementary One-on-One
As part of welcoming you to the Leica family, we offer a complimentary one-to-one session with our in-store experts with every camera purchased from our online store. 
These sessions are tailored to you and aim to equip you with the foundations of your new Leica camera.
Accessories
Leica carrying strap professional, cordura
Vario-Elmarit-SL 24-90 f/2.8-4 ASPH.
Wrist strap for multifunctional handgrip S / SL2
Leica SL2 / Q2 Charger for BP-SCL4
Leica SL2 / Q2 Lithium Ionen Akku BP-SCL4
APO-Vario-Elmarit-SL 90-280 f/2.8-4
Leica Summilux-SL 50 f/1.4 ASPH.
Leica APO-Summicron-SL 75 f/2 ASPH.
Leica APO-Summicron-SL 90 f/2 ASPH.
Super-Vario-Elmar-SL 16-35 f/3.5-4.5 ASPH.
Leica Wireless flash controller SF C1
Leica APO-Summicron-SL 35 f/2 ASPH.
Leica APO-Summicron-SL 50 f/2 ASPH.
Multi-Function Handgrip HG-SCL6
Remote-Release Cable RC-SCL 6
SanDisk Extreme Pro SDCX Card 128GB 300MB/s
SanDisk Extreme Pro SDXC Card 64GB 170 MB/s
SanDisk Extreme Pro SDXC Card 128GB 170MB/s
SanDisk Extreme Pro SDHC Card 32GB 95MB/s
Vario-Elmarit-SL 24-70mm f/2.8 ASPH.