Image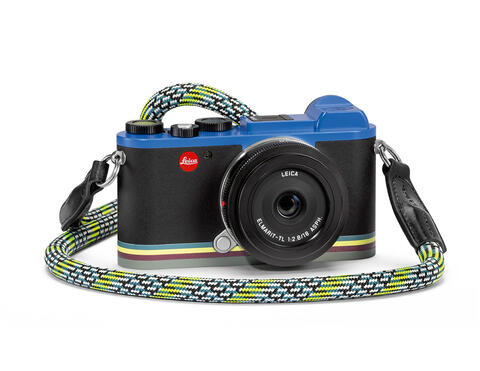 Leica CL "Edition Paul Smith"
Two icons of design meet in the new, limited rendition of the Leica CL.
The CL "Edition Paul Smith" was designed by world acclaimed British designer Paul Smith, who is known for his eccentric, vibrant style. The colourful makeover features bold accent colours, a striped base and unique design elements, creating a second to none edition yet again.
To further give the camera that Paul Smith edge, the top plate features an instantly recognisable sketch and above the display there's a reference to one of his most famous quotes: "Many people look, but often they don't see".
As with any true Paul Smith item, his signature graces the bottom plate, just below the screen.
A unique rope strap and a specially designed cleaning cloth complement the set, which is packaged in a uniquely designed box.
The special edition's technical aspect are identical to the standard Leica CL, featuring a 24-megapixel APS-C sensor, 4K video resolution and an interchangable lens system (L-Mount).
With the use of an adapter, the CL is fully compatible with the range of M lenses, giving you even more opportunity to customise your Paul Smith CL look.
The Paul Smith edition is limited to 900 pieces worldwide, and each camera is individually numbered.