Image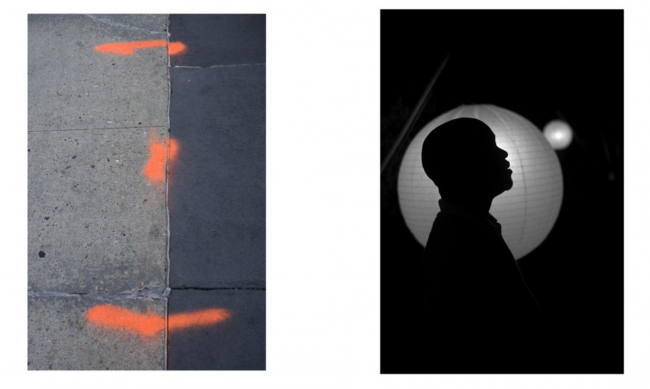 "Digital Color" Exhibition
January 17 - February 24, 2019
Celebrate the milestone 80th birthday of renowned photographer Ralph Gibson with Leica, featuring his new exhibition "Digital Color" at Leica Gallery Los Angeles on January 17.
The exhibition will feature a series of captivating digital photographs taken by Gibson, who solely used a Leica Rangefinder and a 135mm Apo-Telyt-M lens. The "Digital Color" exhibition will be followed by a Book Making Workshop with Ralph hosted by the Leica Akademie at Leica Store Los Angeles, from January 18-21.
"The Digital dialectic suggests that anything digital is compressed...and this applies equally to color. Saturation, hue and timbre serve to create an imagery unique and not very similar to analog film. For this reason, I welcome the idea of a new visual language; another system of control. Digital speaks in subtle ways, often producing an entirely different perspective. All of the photographs in this exhibit have been made with a Leica rangefinder and a135mm Apo-Telyt-M. I wanted to deliberately pursue the foreshortening of perspective afforded by the long focal length.
When asked if I prefer working in black and white or color I respond that I like working in all three. (P.S. black and white are also colors...). With the opening of Digital Color, I am pleased to be celebrating my 80th birthday in Los Angeles - my city of birth, with Leica - my camera of choice." - Ralph Gibson
Vernissage Thursday, January 17, 2019 | RSVP here.
On View January 17 - February 24, 2019
More information about Ralph Gibson's vernissage and gallery exhibition coming soon.
Book Making Workshop | January 18-21, 2019
Discover the importance of producing a photography book in an exclusive 4-day Book Making workshop with celebrated photographer, Ralph Gibson, at Leica Store Los Angeles from January 18-21, 2019. Registrants will receive a signed, limited edition print (8.5" x 11") by Ralph.
This 4-day workshop and will deal with all aspects of the book making process. The class will focus on the book "dummy" as an object in and of itself. Aspects of layout, design, double-page spreads, book cover impact and editorial thrust as well as binding, typography, separation for plate-making, distribution formulas and more will be addressed.
For more information or to register, visit the Leica Akademie USA here.
"Digital Color" by Ralph Gibson
17/01/2019 - 24/02/2019
8783 Beverly Blvd
West Hollywood, 90048
United States
Opening hours
Monday-Saturday 10am-6pm
Sunday 12pm-5pm

Complementary valet parking is available Monday through Friday in the parking lot to the right of the store.
Gallery Los Angeles